Hip Hop aus Übach-Palenberg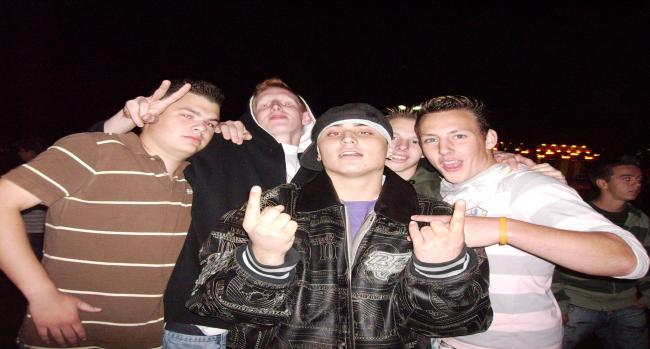 Jiggz feat. Lil´Mc - Amsterdam (official HD Video)
Hier der live Auftritt bei dr Talentshow 2014.. es haben 34 teilnehmer mitgemacht und wir haben den zweiten platz belegt... aber im Herzen sind wir die 1 ;) ich hoffe ihr feiert den Gig.....
Here is the live performance at dr Talent Show 2014 .. it have 34 participants took part and we have the second space occupied ... but at heart we are the one;) I hope you celebrate the gig .....
Jiggz & Lil Mc feat Dilara Live bei der Euregio 2014
Hip Hop To put the outcry of purists Important: An article about Hip Hop has no place basically in a genre lexicon, the term but much more than a music style. Hip Hop, often mistakenly equated with rap music, goes far beyond that.
Der Westen - LiL'Mc & Jiggz
Zukunft - Jiggz, Kesko, ShadoW, LiL´Mc, Soul
Jigga - Gib dir Video
Jigga - Hätten Sie Dich Zurück Gebracht
Copyright © 2011 www.pitzel.de